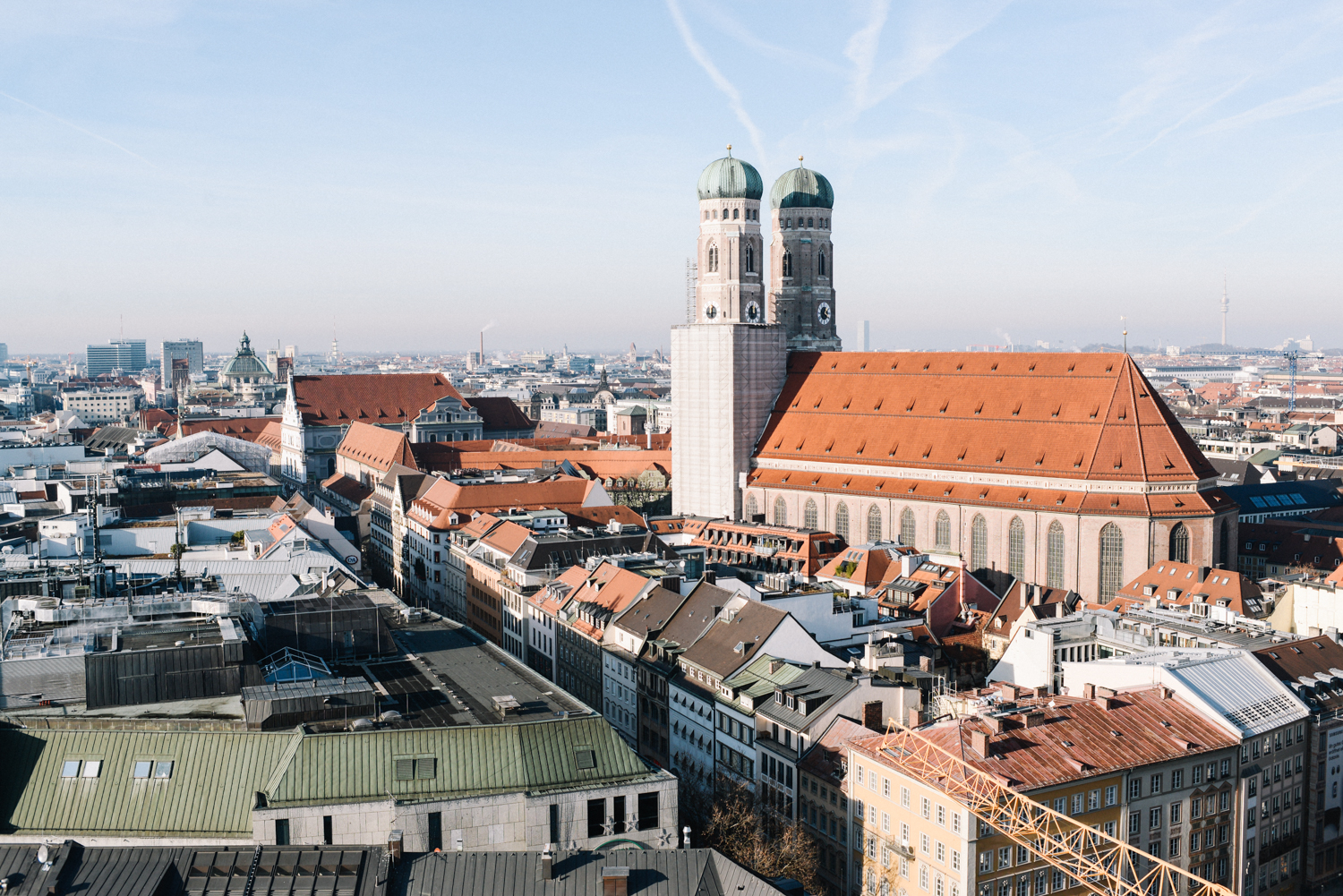 Since I had 2 whole weeks to spend Christmas holidays anywhere I wanted, I picked Germany (Christmas Market central).
When choosing my hotel's location, I decided to stay as close to Marienplatz as I could. I knew it would be a central point for all the Christmas Markets, which I was expecting to visit every single day I was staying in Munich. When you first enter the shopping strip that leads towards the main square, you can already take in the scent of roasted almonds and spiced Gluhwein. Munich doesn't hold back when it comes to creating Christmas atmosphere. Everywhere you go, you see Santas, gnomes and ornaments. Every little booth is different, and you want to stop at each one and get something. Which is what I ended up doing, luckily for my friends and family who received a souvenir from me this year :)
After eating tons of caramelized sweets, I went on the Couch Surfing app and turned on the location services. Previously using this option during my trip to Croatia, I figured I would meet fellow travellers who were looking for friends to go sightseeing that evening. This is how I met Sara, Jose, and Burak. We ended up going to the famous local brewery, Hofbräuhaus, and grabbing local food (pork shank!), and walking around Munich during the late evening hours.
Keep in mind that when getting Gluhwein (I think same goes for hot chocolate and other hot drinks they serve in mugs), you're given a mug that you can keep as a souvenir. If you give that mug back, you get 2 euros, which was included in your drink's cost. All the booths have their own mug designs, and it's really hard to choose which one you want to keep. So you end up keeping a few... which slightly reduces space in your luggage.
Day trip to the beautiful Neuschwanstein castle. What seems like an old structure is actually very modern. Although the king didn't spend too much time here, due to his sudden and mysterious death before the castle's completion, the place already included finished rooms and even a telephone with which he could call his servants. Sadly, you're not allowed to take pictures inside, I did however find a window that showed the surrounding winter wonderland.
As a last note, when visiting Munich make sure to go up the stairs of an old St. Peter's Church. The tight spaces going up aren't too bad compared to some older European cathedrals... I'm looking at you, St. Peter's Basilica! You get the the view of both Marienplatz and Munich Frauenkirche, which is the picture perfect view you see on postcards.